What you must do in a resuscitation situation?

First of all, keep calm! - then remember the sentence, CHECK - CALL - PRESS.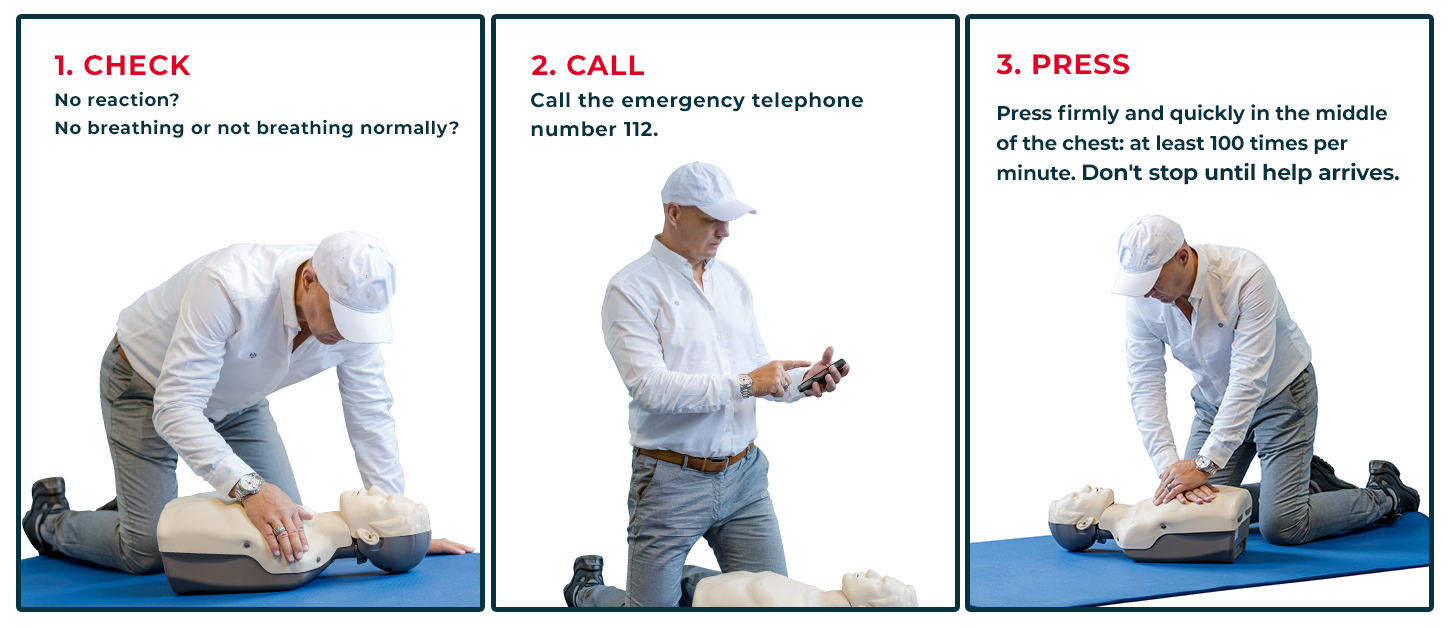 PER MINUTE
PRESS 100-120 times per minute
or 2x per second
WHERE?
In the middle of the chest - adults 5-6 cm deep!
TOO STRONG?
The main thing is a violent heart pressure massage!
I'M DOING THAT RIGHT
Man kann nichts falsch machen, außer nichts zu tu!
Our main goal?

Improve survival rate!
The central aim and purpose of the German Resuscitation Foundation is to significantly improve the survival rate after sudden cardiovascular arrest in Germany.
Cardiac arrest?
In Germany, more than 100,000 people still die each year from so-called sudden cardiovascular arrest. Half of those affected are still of working age. Sudden cardiovascular arrest is the third most common cause of death for us and is therefore comparable with tumor diseases and other cardiovascular diseases in terms of importance.
We would like ...

10,000 lives in Germany
100,000 lives in Europe
300,000 lives in the world
save additionally!
We can do this by having at least one lifesaver in every family know how to do it. For this it is necessary that all students in our schools learn how resuscitation works and that every employee in every company knows how resuscitation works.
Our goal is:
One in seven people in Germany and worldwide should know how resuscitation works, how easy it is, "two hands, one life".